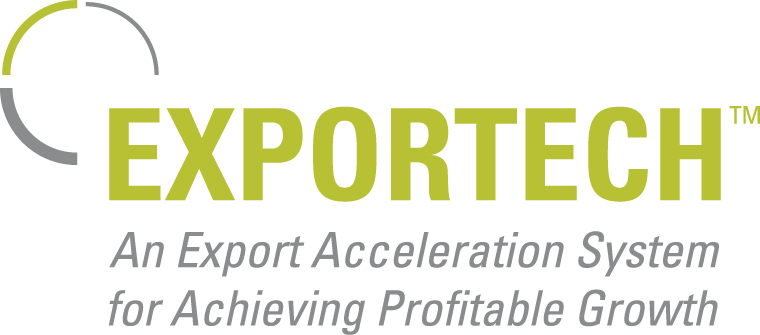 ExporTech™ is offered nationwide by the National Institute of Standards and Technology's Manufacturing Extension Partnership program and the U.S. Export Assistance Centers of the U.S. Department of Commerce. Group workshops are combined with an individual coach for each company, leading to an export plan in nine weeks. It is limited to leaders from six-eight companies to maximize impact with a team of partners who make it easier to go-to-market and implement the plan.
Join us for ExporTech Summer 2017! The next cohort is scheduled for:
July 27
August 29
September 26
ExporTech™ is the only national program that helps each company develop an export plan. Each full-day session efficiently connects companies with local and national experts to help navigate the export sales process. The cohort is limited to 6-8 companies, who each work with a coach and receive personalized market research. On average, participating companies generate $770K in new export sales. ExporTech™ saves participants countless hours and eliminates fear of the unknown about getting paid, protecting intellectual property, finding sales representatives and more.
The cost for participation is $5,000 per company.  Scholarships will be available for qualified candidate companies.
For more information about the 2017 ExporTech™ Program, please check out the Summer 2017 ExporTech Flyer or contact the ExporTech™ Program Manager.